Since 2001, Lynn Rousseau has been helping leaders in technology, oil and gas, energy, software development, aerospace, manufacturing and other industries realize their potential and deliver measurable results for their organizations.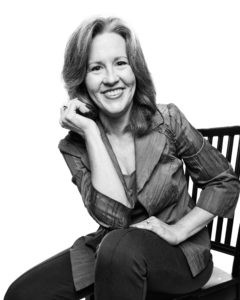 Before founding her own leadership coaching practice, "The Conscious Leader," Lynn spent a combined 18 years gaining line management and Fortune 500 experience, as well as earning a master's in organization development.
Leveraging her extensive business experience, refined listening skills and ability to read between the lines, Lynn delivers consistent results for her clients. She is known for being highly present with people, bringing the perfect balance of a practical and intuitive approach to her coaching.
Lynn's unique capabilities, custom approach and vetted assessment tools blend in-depth, real-world knowledge with leading research to quickly and accurately identify the communications, cultures, business dynamics and individual views and behaviors standing in the way of success, transforming challenges into sustained shifts that positively impact leaders and organizations.
"Lynn is intuitive by nature and I felt like we were very in sync." – Sr. Director of Global Consulting Firm
"Lynn has a down-to-earth, holistic, non-prescriptive way to get to the root of you. She helped me take small steps that increasingly built my confidence. I was amazed how seamlessly I made changes and they stuck." – Director
Former Professional Experience
Financial analyst, marketing manager, regulatory affairs analyst, organization development consultant, CPA
Certifications & Qualifications
Professionally Certified Coach. Assessments: Myers-Briggs, EQ-i, CPI 260 Leadership, FIRO-B, Benziger Thinking Styles, 360 tools
Education
MS Organization Development, Pepperdine University; BBA, University of Texas