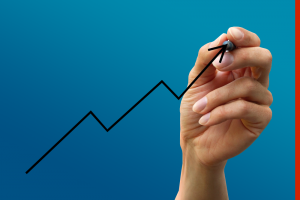 Sample client situations that show how Conscious Leadership has helped individuals, teams and organizations increase growth and performance.
$34 Million in Revenue Growth
VP of Sales for international software company combines business objectives with personal transformation, developing high performing and highly motivated teams.
Result: Sales revenues increased 20%, $34 million after 3 years of zero growth.
---
Multimillion Dollar Win
Managing Principal of an architecture firm uncovers his key strengths and immediately applies this insight in his next RFP strategy.
Result: His team was awarded the contract for the architectural design of a $17 million facility.
---
"Lynn was instrumental in integrating diversity into our daily business activity and directly contributed to our success of an $8.5 billion acquisition."
– President of Energy Gas Company
"My boss is listening to my ideas and validating my perspectives."
– VP of Sales
Rapid Promotion
Chief Information Officer of $300 million construction company focuses on her communication style with the board of directors to be more engaging and influential within the company.
Result: Within six months she received a promotion to Chief Administration Officer.
---
Safety Record Reduced from 18 to 0
Director of Power Plant, a division of a $200+ million electric utility company learns more effective leadership and communication strategies that help improve trust and morale.
Result: Reduced safety incidents from 18 to 0 setting a record of 10 months with no reported incidents.
---
Improved Performance Through People Development
Regional VP of Sales decided to devote more time with his direct reports to understand what they care about and support them in their development.
Results: His entire team made President's Club; a first in the history of the company; revenues increased 54%. He was rated top performer among his peers and was promoted to VP of Sales.
---
Boosted Confidence
Director in a Consulting firm made a personal recommitment to her job, gained comfort in discussing her contributions. Through coaching, she was able to see her capabilities, particularly in business development, as one of the top consultants in her peer group. This increased her confidence about what she most enjoyed about her work.
Results: She learned how to communicate her contributions with a calm confidence (without arrogance) and received a promotion to Sr. Director.
---
Resolved Long-Standing Decision
CEO of a defense/aerospace manufacturing company resolved a long-standing decision to upgrade a multimillion-dollar machine core to their product line. The decision was complex due to process risks, customer interests, quality controls and market dynamics.
Result: He uncovered the vision necessary to support the final decision, allowing his company to move forward with their growth strategy.
---